When it comes time to replace your car, you may quickly find yourself overwhelmed by how time-consuming this process can be. Researching various models and dealers, talking to dealers about prices and rates, and negotiating the final price with a salesperson can leave you stressed out and exhausted. For this reason, more people are choosing to turn to an auto broker when it comes time to buy or lease a new/used car.
Similar to an insurance broker, an auto broker acts as a third party who does the heavy lifting for you by researching cars and finding the best car and dealer to meet your needs. They will help streamline the car buying process by helping match you with the perfect car without the hassle of having to spend all of your free time visiting dealerships and talking to pushy salespeople. If you are in the market to get a new car, keep reading to find out how an auto broker can help make this process easier for you.
They Can Help Match You With a Car
One of the most overwhelming parts of getting a new car can be simply deciding what kind of car will work best for your family. While you may have already decided that a mid-sized sedan is the most practical option within your budget, that still leaves you with countless options to choose from. Should you try to find a car on your own, you may find yourself spending hours researching different models and/or wandering various dealers looking at cars in person.
Alternatively, working with an auto broker could save you a great deal of time, as an experienced broker will have a wide range of knowledge about various makes and models, and they can help you find the best car based on your needs and budget. Simply tell your broker your budget and what features and design details are most important to you in a car, and they can search national databases of new and used cars from both dealers and private sellers to find the perfect car to meet your needs. This can remove a great burden from your shoulders by helping speed up the car buying process.
Car Broker Service Near Me Will Save You Time on Research
Even if you plan on buying a new car, and you know exactly what make and model you want, working with a broker can help to streamline your car search, helping save you a significant amount of time. While knowing what kind of car you want should make your search easier, you may still encounter problems finding a car in your area that meets your exact specifications; however, you should not have to settle when making such a significant purchase.
Partnering with an auto broker will save you time and ensure that you get exactly what you are looking for, as your broker will be able to find you the car you are looking for without the hassle of visiting multiple dealerships. Simply tell your broker what you are looking for in your new car including the make, model, color, upholstery type, and factory-installed features that you want, and your broker will work with dealerships nationwide to find you the perfect car. They will even research different dealers to ensure that you get the best rate possible, and they will negotiate on your behalf to get you your dream car at a fair price.
A Car Broker Can Help You Determine Whether to Buy or Lease
Working with an auto broker can be particularly helpful if you are unsure whether or not buying or leasing is the right option for you. For many people, deciding between buying and leasing a car can be complicated, and it can be difficult to know the right course of action to take. While buying a car allows you to own your vehicle outright once the loan is paid off, leasing often comes with lower payments, minimal maintenance, and the ability to upgrade your car every few years.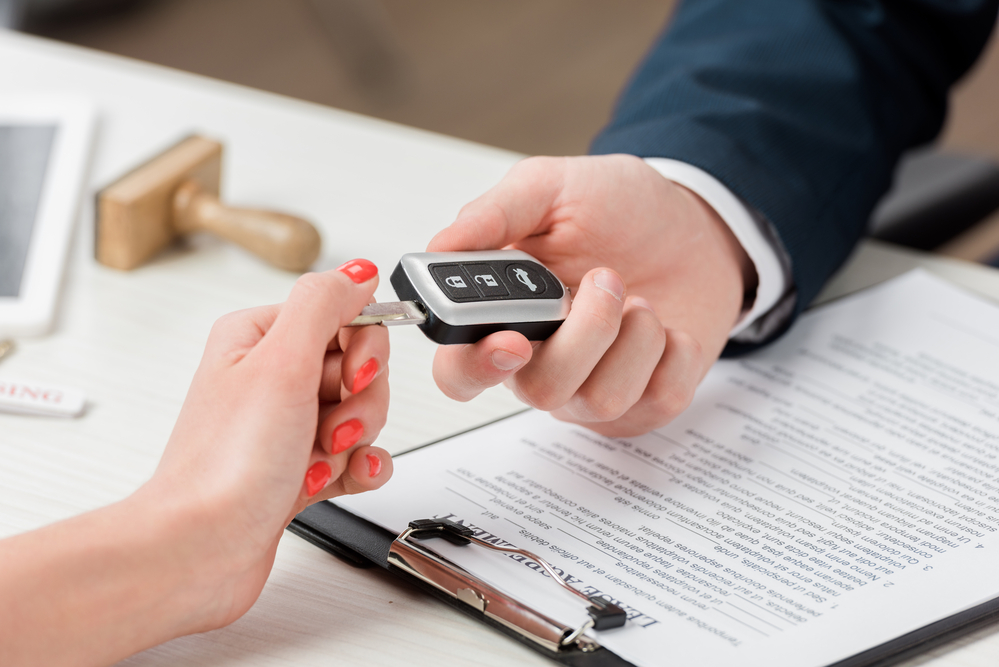 Ultimately, whether buying or leasing a car is right for you will depend on a variety of factors including how long you plan to keep your car. Fortunately, most auto brokers have experience with car leases, and they can help you compare your options and determine whether buying or leasing will work best for you. Should you decide to lease a vehicle, your broker can help you understand how leases work and help find you the best deal.
A Car Broker Near Me Negotiates on Your Behalf
Perhaps the best part of working with an auto broker is that they will handle the entire sale for you, including negotiating with the dealer on your behalf. The fact is that, for many people, the act of buying a car can be extremely stressful as this can mean spending hours talking to pushy salespeople, negotiating prices, and discussing financing options. Not only can the act of negotiating the final sales price be stressful, but if you are not familiar with the industry, you may constantly wonder whether you are getting a good price or are getting ripped off.
This is where having an experienced broker by your side can be beneficial. Brokers have years of experience negotiating with dealers, and they are extremely familiar with industry tactics, dealer profit margins, and current sales prices. Thusly, a broker will have the best chances of negotiating a fair deal for you, helping to save you money on the final purchase price.
Gain Peace of Mind
Overall, working with an auto broker when it comes time to buy or lease a car can help to streamline the process of getting a new vehicle, helping to save you precious time and money. Your broker will help you navigate the oftentimes complicated car market to ensure that you get the best deal, which can give you peace of mind knowing that someone is looking out for your best interests.
If you are in the market for a new car, feel free to contact us to learn how partnering with AutoSwiftly car buying services can help make this process as easy as possible for you.