Frequently Asked Questions
What Can We Help You With?
Read our most frequently asked questions by our most recent clients. AutoSwiftly can help you finance or lease below MSRP. Can't find an answer you're looking for? Give us a call (877) 885-4773.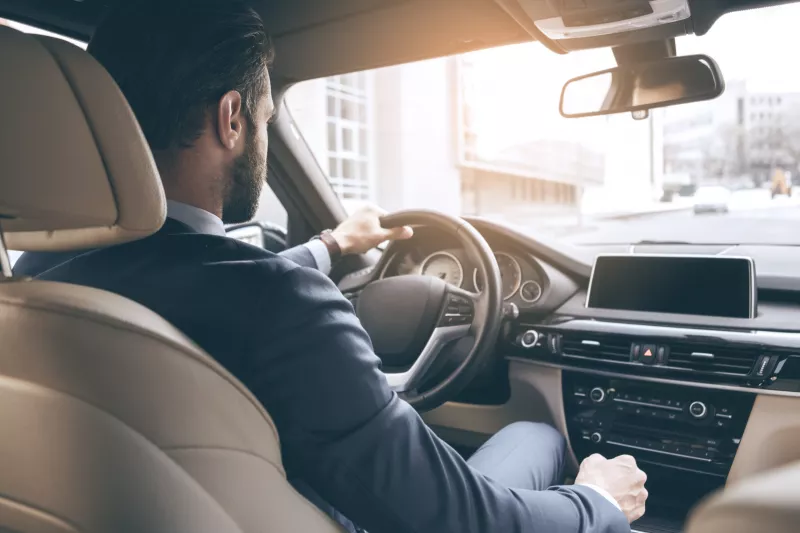 How much are your services?
We have two paid options: $250 (Basic) and $450 (Premium).
We offer a 100% Satisfaction Guarantee. If our team hasn't earned your satisfaction with the work done, we'll refund 100% of the money you've spent with us.
How do your plans work?
We charge upfront for using our auto broker services and begin sourcing the perfect car for you. We like to keep things simple. We offer a range of services that a car broker delivers without the added fluff.
Our services include everything from helping you find a car that's within your budget to making sure your bank approves financing for it. You're going to get what you're looking for at an affordable rate.
What if I'm not happy with it?
That's easy—satisfaction guaranteed or your money back.
Why do you charge a fee?
We understand that this is not your typical business model, but our services are valuable and worth the small fee.
While we do not handle the actual transaction of buying a new car, we take care of everything before, during, and after. To ensure that you get the lowest price on a new car is our mission.
Offering a discounted rate for those who use our auto broker services provides an incentive for individuals who would like some help selecting their new car and negotiating with the dealer.
What if I'm not happy with it?
That's easy—satisfaction guaranteed or your money back.
Do you offer special orders for vehicles?
As a licensed car broker, AutoSwiftly has access to every make and model of vehicle, so if you're hunting for something unique, we can find it.
We have contracts with dealerships and manufacturers, ensuring that we can get special orders just for you.
We can also help you determine what's suitable for your situation: do you need a commuter car, or are you looking for your dream ride? And don't worry, we'll never pressure you into buying anything that doesn't suit your needs or wants.
How do you negotiate a fair deal for my vehicle?
We have a relationship with all the major dealerships and manufacturers, which allows us to get most vehicles below MSRP. We conduct the negotiation process through our system, so you can ensure that all parties get fair representation.
You can get a fair deal on your vehicle without leaving the comfort of your own home or spending hours with a salesperson who wants to make a sale.
What tools do you have to help me find the right car for and in my budget?
There are several tools that help you find the perfect vehicle for you. You can use our Loan Payment Calculator to estimate your monthly car loan payment. You can also use our Car Affordability Calculator to estimate how much car you can afford.
Get Pre-Qualified for your next vehicle purchase or lease with no impact on your credit score.
Is my AutoSwiftly vehicle loan through AutoSwiftly or a third party?
Whether your auto loan is through your vehicle's make or through a private bank, our team will find the best financing solution for you.
Do you offer warranties?
Yes! All auto warranties are through the vehicle's make or dealership directly.
If I get pre-qualified through AutoSwiftly, does it impact my credit score?
If I have bad credit, can I still finance my purchase through AutoSwiftly?
We have a variety of options to choose from and our loan specialists can further assist you on finding the best solution for you.
I hate working with dealerships. Can your service help?
AutoSwiftly's Concierge Service helps you find the ideal car so that you don't have to deal with any new car buying headaches. We match you with cars that fit your lifestyle, budget, and needs. We negotiate prices on your behalf—letting you rest easy knowing you got a great deal.
How long is the buying process with AutoSwiftly?
Once we have your specifications, our brokers will begin searching for your perfect car. This part of the buying process can take a few hours to a couple of days. It can be stressful to purchase a new vehicle, but it's easy and quick when working with AutoSwiftly.
How will I know when my scheduled delivery is confirmed?
Your account manager will confirm the delivery date with you via your preferred method of communication.
Does AutoSwiftly really have 0% impact on my credit score?
Yes! At AutoSwiftly, we believe that getting pre-qualified for an auto loan should not have a negative impact on your credit score. Our Pre-Qualification Application has 0% impact on your credit.
How does the pre-qualification process work?
Our process is easy! We only ask for your name, phone number, and email address. And that's it!
What does a pre-qualification mean for buying a car?
During the pre-qualification phase, we evaluate your financial history to determine your eligibility for an auto loan. By doing this, you'll be able to see what APRs you qualify for without having to fill out a formal application.
Pre-qualification and pre-approval: What's the difference?
Pre-qualification is the first step to buying a car. Through AutoSwiftly, the pre-qualification process has no effect on your credit score. Whereas a pre-approval is a formal application with a more thorough evaluation of your financial history.
How quickly can I get pre-qualified?
Through AutoSwiftly, you will receive your pre-qualification status and available APRs within 30 minutes or less after submitting your application.
How quickly can I get an offer for my car?
You will receive a certified offer in 30 minutes or less. To get started, all you need to do is enter your VIN or license plate number and we will handle the rest.
Can I sell my car to AutoSwiftly without buying a new car?
Yes! Selling your car has never been easier with AutoSwiftly. Get an offer for your vehicle in 30 minutes or less.
Will my trade-in be picked up?
Yes! We will pay you immediately and pick up your vehicle within 48 hours.
If I sell my car through AutoSwiftly, how and when will I get paid?
Immediately! Once you sign the required documents that complete the sale, we will pay you immediately and collect the vehicle within 48 hours. Your payment will either be a wire transfer, ACH, or check.
Why should I sell my car with AutoSwiftly?
Selling your car with Auto Swiftly is simpler than ever. At AutoSwiftly we save you time and money, while offering full transparency.
Whether you want to upgrade your car or get an offer on a used car, our simple tool will enable you to receive a quote. Furnish us with the requested details, and you'll soon have an accurate valuation report. If you're satisfied with the valuation, schedule an appointment to sell your car in under an hour.
Is AutoSwiftly Legit?
Yes. As a leading auto broker in California, AutoSwiftly holds the highest standards of business practices. We are a company wholly dedicated to using the best financial tools and resources to help you make an intelligent purchasing decision.
Why purchase your next vehicle from AutoSwiftly instead of a dealership?
We save you time and money.
First, we got rid of the dealership middleman. When you buy a car through us, there's no need to deal with pushy salespeople and their high-pressure tactics. You get an expert broker who helps you negotiate and secure below-market pricing on your next vehicle—all without ever having to step foot in a dealership.
Our streamlined process makes saving time and money more effortless than ever. There's no endless paperwork or waiting around for approval—once you've found the right vehicle, we take care of everything else.
I'm a commercial fleet manager. Do you offer retail purchasing?
Yes. We can get as many vehicles as you need for your business. We also offer a fleet discount when you purchase/lease more than five vehicles.
What types of vehicles can I buy through AutoSwiftly?
You can purchase the vehicle of your dreams or the car for your needs. We can find all sorts of makes and models—and we can get you what you want at a great price.
We work with dealerships and manufacturers to find the right car for you. We aren't middlemen. We negotiate to get you the price you want without haggling. It doesn't matter if you want a luxury sports car or something perfect for your teen driver; we'll find it and make sure you don't pay too much.
We'll help you pay for your new car, too. AutoSwiftly's financing department can help you get a loan or lease at a competitive rate.
Do I need to buy a luxury car to use AutoSwiftly?
No, if you're hardly the type to spend your days in the seat of a Mercedes or Jaguar, let alone a Tesla or Porsche.
Whatever vehicle you want, we'll find it, whether it's full-sized, compact, sporty, luxurious, or just something fun for the kids—we'll take care of everything for you.
Auto Broker In Los Angeles
Why is AutoSwiftly the best auto broker in Los Angeles, California?
We pride ourselves on being Los Angeles's #1 go-to auto broker. We offer all-inclusive services that save our customers time and money. We take the stress out of the car buying experience by doing the research and negotiating in-house, so our customers can sit back and relax. Get into the car of your dreams at an unbeatable price today. Get Pre-Qualified Today with NO impact on your credit score.
Where is AutoSwiftly located?
We have many locations across California and we offer pick-up and delivery services. Our headquarters is located at:
17870 Skypark Circle, Suite 104, Irvine, CA 92614
Do you deliver?
Yes! We will pick-up your old vehicle and deliver your new vehicle to your driveway. No hassle!
How is AutoSwiftly different from other auto brokers?
Unlike other auto brokers, we offer a unique, hassle-free experience to all of our customers. We offer:
Save Time

Save You Money

Free Online Tools

100% Transparency

Exceptional Customer Service

0% Impact To Your Credit Score
Can I buy a car through AutoSwiftly 100% online?
Yes! One of the many benefits we offer to our customers is that we make it possible for you to sell your old car and buy a new one, all from the comfort of your home.
Let us know what type of car you are interested in, what your ideal monthly car payment would be, and fill out our Pre-Qualification Application (which only asks for your name, number, and email address – with NO impact to your credit score), and we will handle the rest!